SOCIETY OF FACILITY ENGINEERS
Building Operators
General Maintenance Workers
Avoid Self-Defeating Thoughts
It's not easy to be discouraged when under the grip of the COVID-19 pandemic and being one of the more than 10 million unemployed Americans.  Anyone with one or more of the following employment barriers will find it overwhelmingly difficult to land a job paying above poverty wages without a creditable credential and help.  
Job defeating employment barriers:

Don't fault yourself for not having a college or university degree or vocational diploma.  Take time to think about the things you've been good at over the years.  You may be surprise at what you are capable of.  Most people don't realize the value of the skill set they acquired while working around the house or helping others.
Self-trained
Would you believe a custodial engineer (Janitor) made $235,812, plus $36,652 in benefits in one year.  Yes, it's a bit unusual for a janitor to make that much money in a year.  Would you be interested in making $15 to $50 per hour?

Join SOFES.  Become a certified facility engineer technician. If your skill set is in demand you don't need to go to college or a vocational school.  Just use your SOFES facility engineer technician certification and your self-taught skills to apply.
If your skill set is not in demand you may wish to improve it by applying for a facility engineer technician course at the Vocational Institute of Michigan.  In three to six month most students have obtain enough training to apply for an entry level building operations and maintenance position with the potential of earning $12 to $15 per hour.
Taking Advantage of self-learned talent
Worker Shortage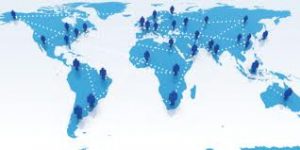 Trillions of dollars will be allocated to finding and training people to fill jobs across the globe. The US alone is expected to appropriate trillions of dollars to assist companies in rebounding from COVID-19. The US Congress prior to COVID-19 was expected to appropriate at least $1.5 trillion spending for infrastructure construction, fueled with government spending including public private partnerships to address America's skilled labor shortage. According to the Department of Labor, the US economy prior to COVID-19 had 7.6 million unfilled jobs, with 6.5 million people looking for work as of January 2019.
There is no better time than the present to use hands-on skills and general knowledge to obtain a SOFES facility engineer technician certification. Take advantage of your knowledge and working hours in building operations and maintenance.
Be prepared! Don't wait for the jobs to open.
If you don't have a minimum of 500 working hours of experience making repairs in homes or commercial buildings check-out the Vocational Institute of Michigan facility engineering technician internship.